3 - 4 Feb, 2007
Bandits had a new lineup on this one. Kaymo and me joined the Bandits for this round cause we're pretty short on players and equipments. So, it's best to combine for that time being.
Me shooting ropes!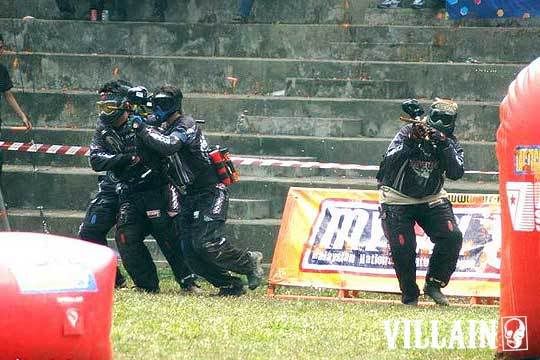 Team breakout!
The new lineup had mixed style of playing. It gave some of the opposition surprises as well as ourselves :P. We had several calls that were somewhat questionable but otherwsie we had a pretty tough run. Win 4 and lost 4 games in the prelims.
We barely scraped to the quarterfinals and we crashed out after in the next round. We were'nt just quick enough to kill the game. Hmmm...
Things needed to change.. real BAD.
In order to get better, playing harder, we need to do something.
6 weeks after that, Bandits were no longer a team.
Results
Division 1: (9 teams)
1st = Nemesis
2nd = Macdev Ronin
3rd = Demonz
4th = Delta Rovers
Division 2: (14 Teams)
1st = Banzai
2nd = X-Pursuit
3rd = Dr-X
4th = Tornado Trigan
Division 3: (28 Teams)
1st = Wolverinez Sinar Fm
2nd = Harlequins
3rd = Screaming Eagles
4th = Nomercy